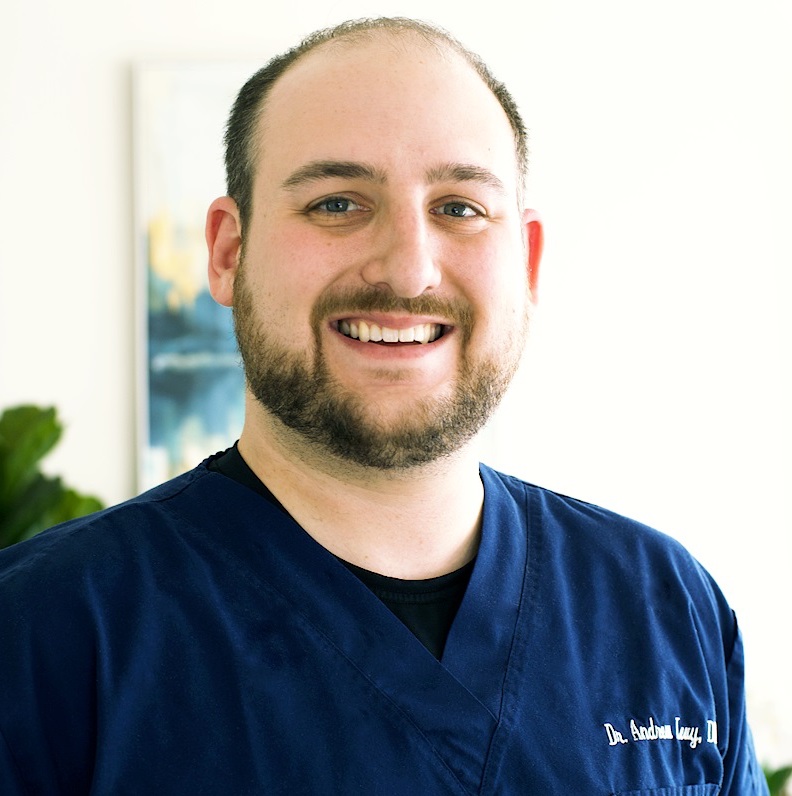 Dr. Andrew Levy
Doctor of Dental Surgery
Dr. Andrew Levy began his patient care experience at North Shore University Hospital, where he worked as a Dental Clinic Volunteer. After completing his Bachelor of Science/Biology degree at the University of Albany in 2007, Dr. Levy received his Doctor of Dental Surgery degree in 2011 from New York University College of Dentistry. While working at the Urgent Care Clinic of NYU's College of Dentistry, Dr. Levy excelled in emergency treatment, pain management and the administration of antibiotics. During his tenure at NYUCD, he was accepted into the Honors Esthetic Program, where he trained in veneers, teeth whitening, crowns, laser surgery of soft and hard tissue, and other cosmetic and general dental services. After receiving his degree at NYU, Dr. Levy completed his General Practice Residency at Woodhull Medical Center in Brooklyn. Here he performed comprehensive dental services, including endodontics, periodontal therapy, implant dentistry, bone grafting, prosthodontic restorations, and emergency treatment-- among many others. Dr. Levy is versed in treating patients of all ages and conditions, including pediatric, geriatric and medically compromised individuals.
Dr. Levy holds memberships in the American Dental Association, American Academy of Implant Dentistry, and American Academy of Cosmetic Dentistry. Dr. Levy has continued his education and expanded his experience through various continued education courses. He is trained with Noble Biocare, Straumann and MIS implant systems. Dr. Levy is also Invisalign Certified and Lumineer Certified.
Dr. Levy is licensed in New York.
After hours Dr. Andrew Levy enjoys fishing, cooking, reading and spending time with his family. Playing and watching basketball, soccer, softball, football and golf are some of his favorite hobbies.
---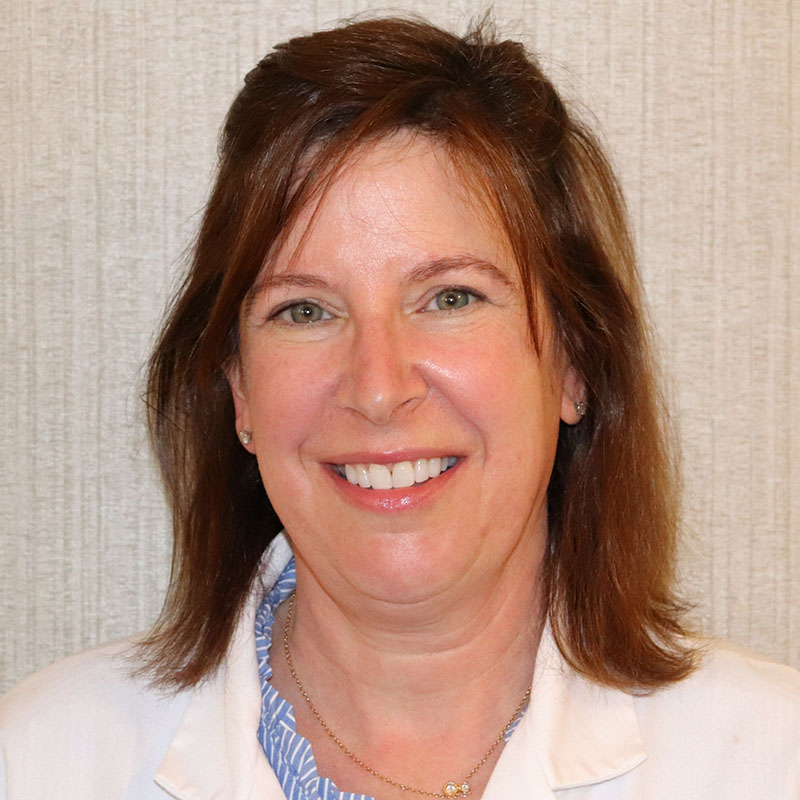 Dr. Jodi Halper
Doctor of Dental Surgery
On Being a Dentist
I come to work every morning in the hope of improving each patient's dental health and awareness, with the knowledge that this will improve their overall wellbeing. There's a strong connection between a person's oral health and their body health; when one is healthy, it positively affects the other. Seeing a patient take their dental education to heart, and make changes in their habits and lifestyle, makes me smile.
I've been working in private practice, this practice, for 20 years. I enjoy the variety that each day presents, and all our wonderful patients. It's a good feeling to be caring for multiple generations of the same family and I love watching the children grow up. I enjoy getting to know each person as an individual, rather than just treating their teeth.
Education and Continuing Education
Staying current on new trends and concepts in dental care is essential. This ensures I am able to provide my patients with the strongest treatment options to meet their oral health needs. I've completed continuing education courses in all dentistry disciplines, including pediatrics, geriatrics, emergency dental medicine, and dental materials. In addition to attendance at seminars, lectures, and conferences, I also stay up-to-date with the relevant professional journals.
Professional Memberships
Personal Life
After growing up in Fairfield County, CT, I've lived in Westchester County, NY, for the past 20 years. I'm happily married, with three children and a family dog. My free time is spent with my family and loved ones.
---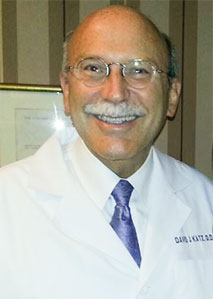 Dr. David J. Katz
Doctor of Dental Surgery
On Being a Dentist
I've been practicing dentistry for more than 30 years. I chose the field because I enjoyed the science, was dexterous with my hands, and wanted to help people. I had heard from friends, when I was in high school, that they hated seeing their dentist because of the pain. It dawned on me that I did not hate my dentist and that he never caused me any pain. An epiphany occurred to me: if I could make people feel as I felt about my dentist, they would come see me and I would be able to help them be healthier and happier.
I am honored when some of my earliest patients bring me their children and grandchildren. They trust me enough, and enjoyed the care delivered by my team, to entrust their loved ones' oral health to us. To be caring for second and third generations is a source of tremendous pleasure and pride.
Education and Continuing Education
Each year I pursue multiple hours of continuing education, through courses, lectures, and seminars. I've studied a wide variety of topics in oral healthcare, always focusing on the needs of my patients and how best to meet those needs. I take classes to stay current and be aware of new techniques, materials, and technologies.
I am currently head of Oral Diagnosis at New York Hospital/Queens and an Associate Clinical Professor of Dentistry at Columbia University College of Dental Medicine.
Professional Memberships
Personal Life
I have an amazing wife and four incredible children, along with a growing number of grandchildren. It's my love of family and children that has helped me learn to treat each of my patients in the most caring, compassionate, and friendly manner. I care for them as I would a member of my own family.